|
A patient who has had a pleural puncture of the fluidothorax on the right, after which a partial pneumothorax formed.
The ultrasound in in 2D image - displays on both edges of the top of the ribs (R) acoustic shadowing ("bat sign"), and a pleural line (PL) with "lung sliding" when breathing. The point between normal "lung sliding" and its absence is called the "lung point" (specific sign of a pneumothorax).
In M-mode we can see the "seashore sign" – ("sand on the shore"), that changes into a "stratosphere sign" – (horizontal lines above each other) when breathing.
---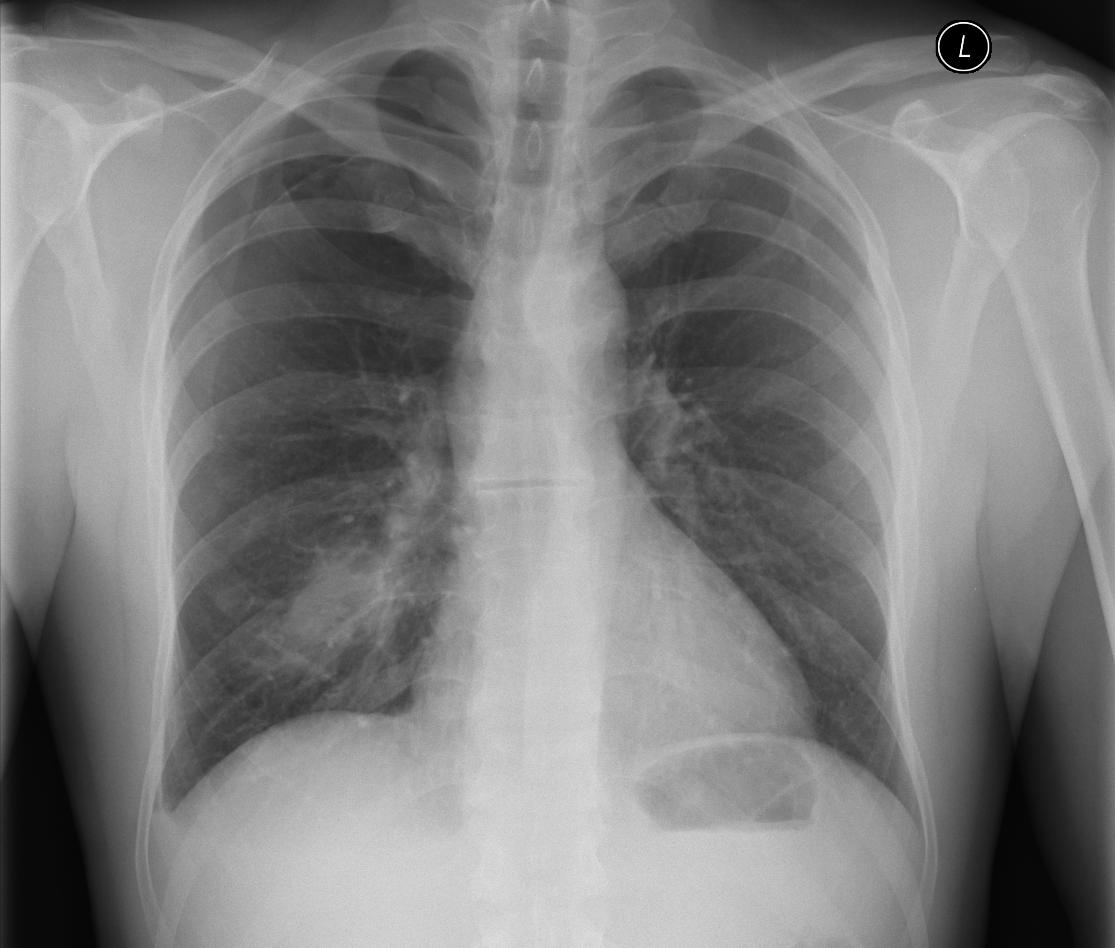 ---
---
---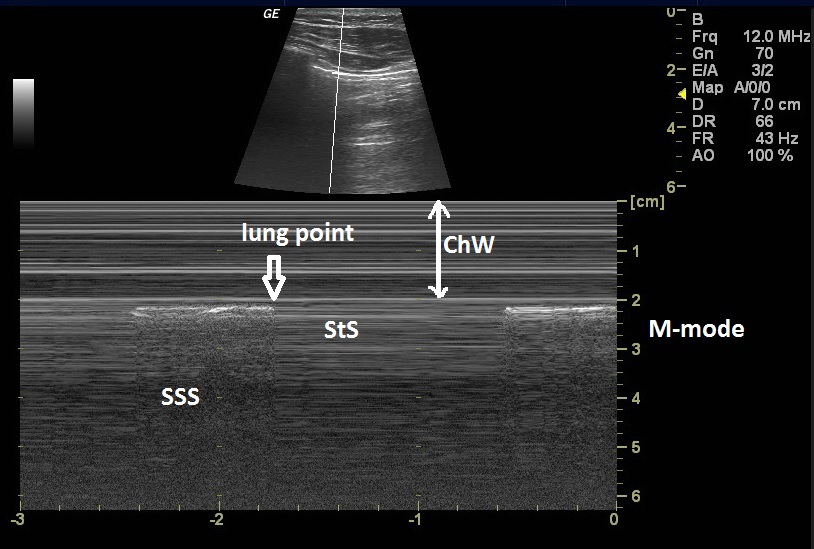 | | | |
| --- | --- | --- |
| ChW | - | Chest Wall |
| R | - | Rib |
| LP | - | "lung point" - the point between normal "lung sliding" and its absence |
| LS | - | lung sliding - the movement of the visceral pleura after the parietal |
| PL | - | Pleural line |
| SSS | - | seashore sign |
| StS | - | stratosphere sign |
---
---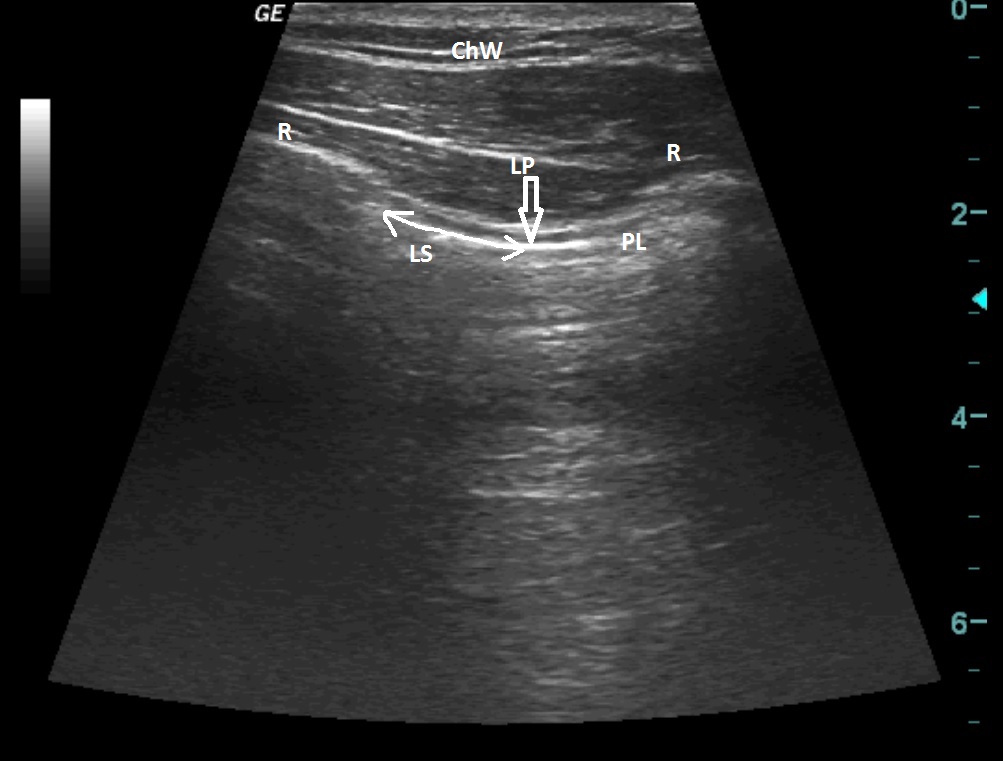 ---
---
---