|
The patient was taken in to hospital due to left-sided bronchopneumonia.
The ultrasound examination shows alveolar consolidation ("shred sign"). After antibiotic therapy the findings did not regress, so a biopsy was performed under ultrasound observation, which confirms interstitial pneumonia, after corticoid the findings regressed.
The "shred sign" is a non-homogeneous hypoechoic shredded structure, blurry, as if it has been shredded to demarcate the surrounding area.
---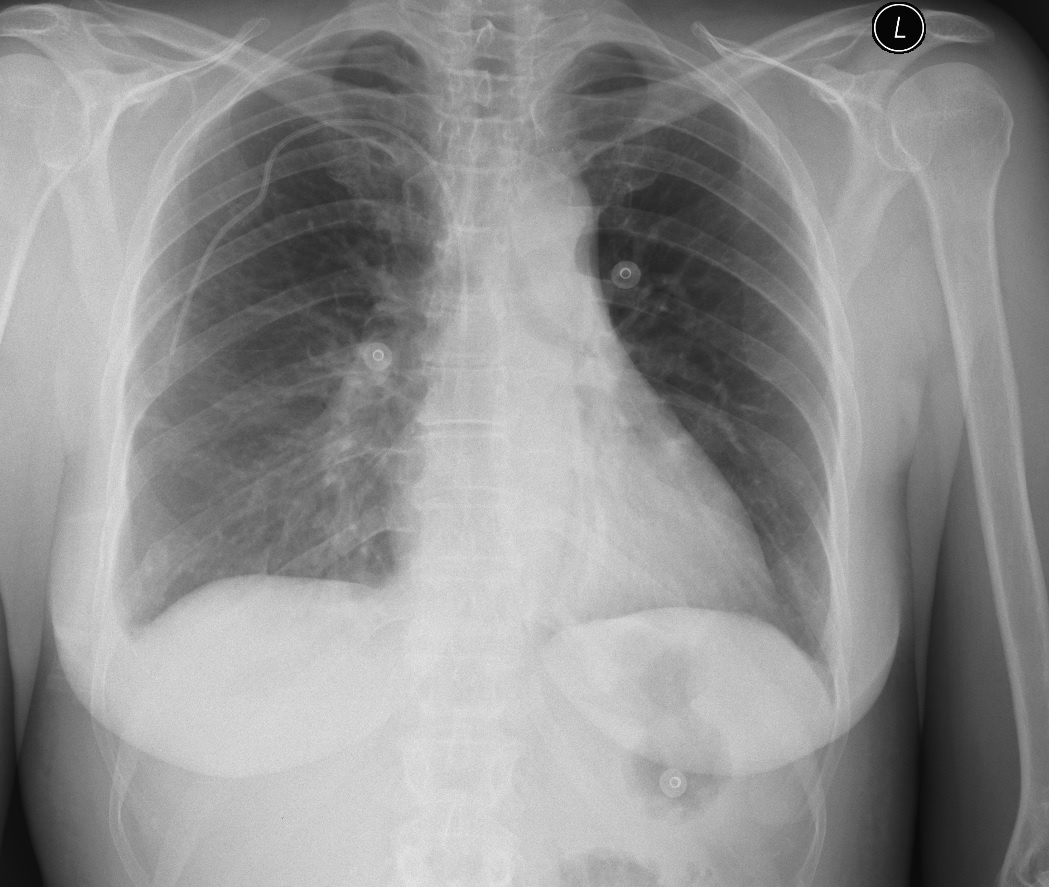 ---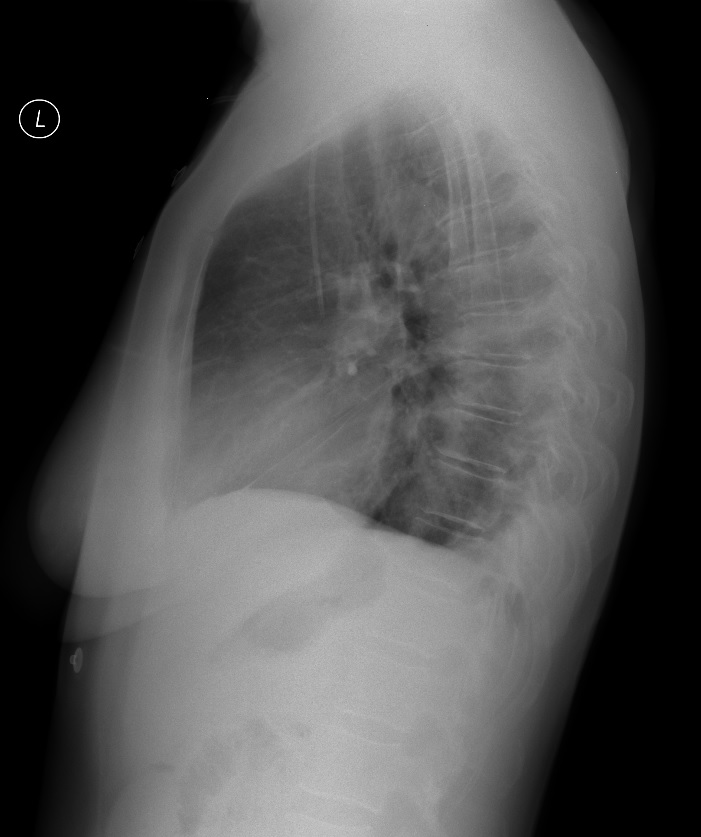 ---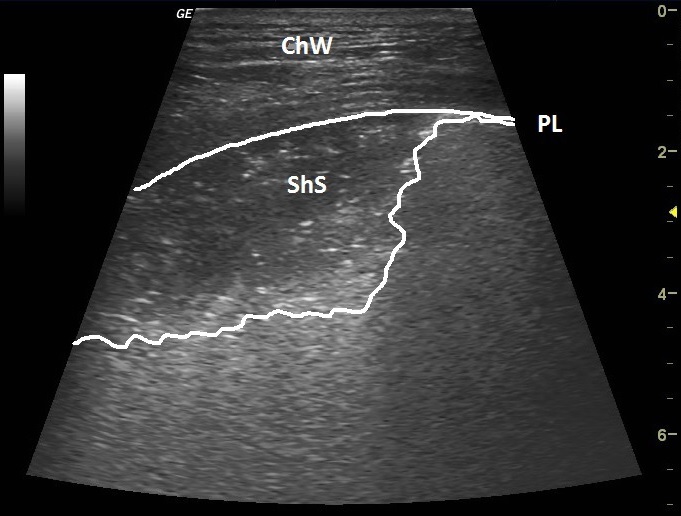 | | | |
| --- | --- | --- |
| ChW | - | Chest Wall |
| PL | - | Pleural Line |
| ShS | - | "shred sign" as a sign of alveolar consolidation |
---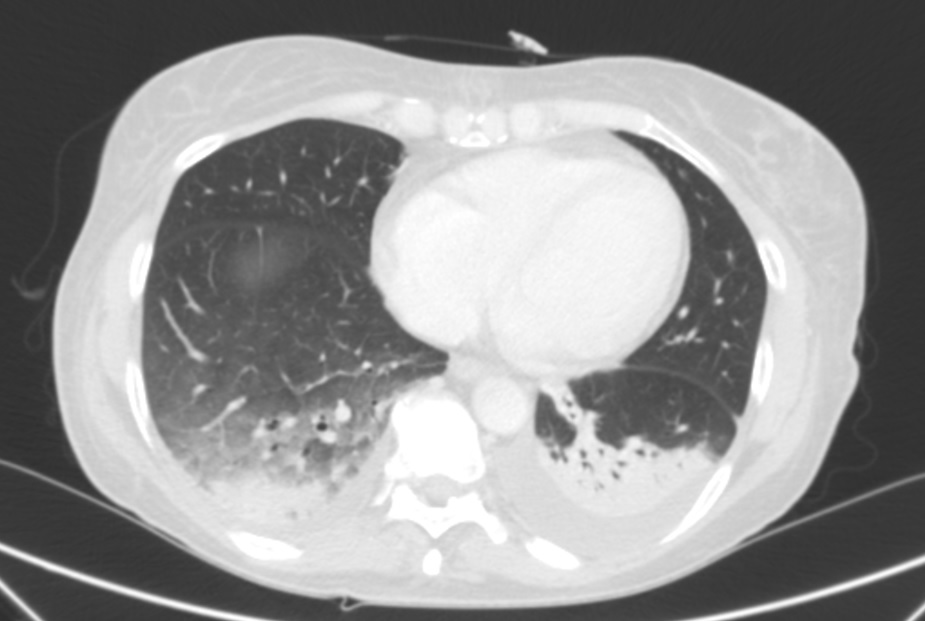 ---
---
---